Organic, Regenerative & Carbon Negative: Oranje Tractor Winery with Murray Gomm
December 1st, 2022
1 hr 8 mins 29 secs
Season 4
Tags
For season 4 of Post-Growth Australia Podcast (PGAP), we will be highlighting some extraordinary work being done by extraordinary Western Australians, who are bucking the dominant narrative of exploitation on scale on an ecologically unique yet fragile part of the world. In this episode, we speak to Murray Gomm from Oranje Tractor, award winning organic, regenerative and carbon negative winery/small farm holding near Albany.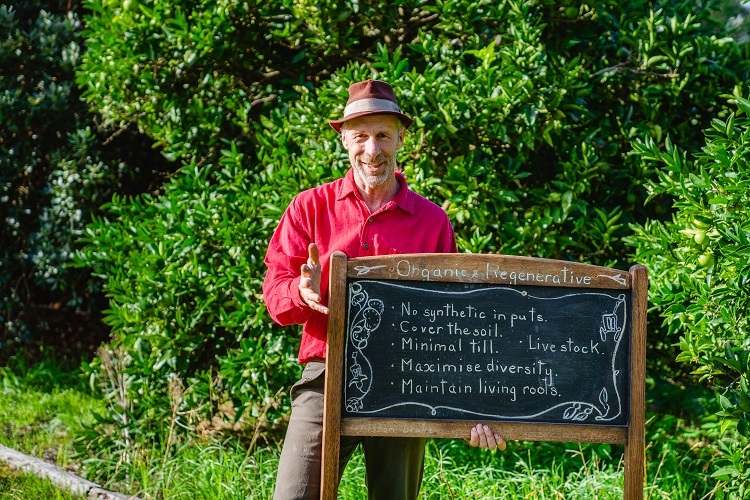 Oranje Tractor certainly punches above its weight. It was the winner of the Gourmet Traveller Wine, Australia's Best Cellar Door Awards 2019. Oranje Tractor Farm was the winner of ACCI's Great Southern Business Awards for Environment and Sustainability in 2019 and was a Case Study for Circular Economy WA in 2022. It has been endorsed by Charles Massy (previous PGAP guest) and visited by then Prince Charles – now king (and not YET a PGAP guest).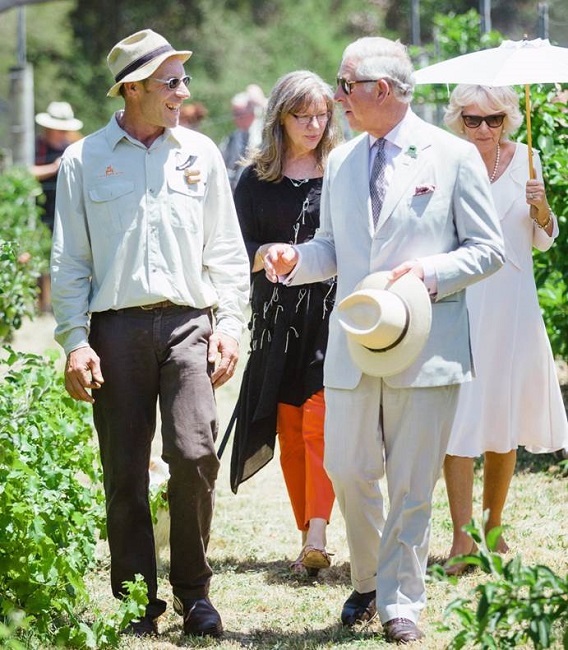 But how do you produce good quality wine, along with an impressive variety of fruits, nuts and vegetables, in a manner that improves soil integrity and sequesters more carbon than what is emitted? Murray Gomm shares what happens 'behind the scenes' of how they do it and why Oranje Tractor is capturing the interest and imagination of so many people. Murray also provides some insight into the wider regenerative movement and the agricultural zeitgeist that is slowly beginning to influence new ways of approaching farming in the Great Southern of Western Australia.
For the introduction and outro of this episode, Michael is joined by co-host Mark Allen as they pick each other's brain on topics such as: regenerative agriculture and permaculture; progress on the Asbestos campaign (as discussed in the last episode); and the result of SPA's 8 billion competition and the commentary from the mainstream press for 8 billion day, which was reached on the 15th of November.
Timestamp for the episode
Intro (Michael Bayliss and Mark Allen): 0:00:00 – 0:06:37
Oranje Tractor interview with Murray Gomm: 0:06:38 - 0:58:24
Outro (Michael Bayliss and Mark Allen): 0:58:25 - End
Liked this episode and the themes of regenerative agriculture? You will love our interviews with Charles Massy, Shane Simonsen, Artist as Family and David Holmgren.
Like PGAP? Rate and review us on Apple Podcast and share the podcast widely with your family friends and networks.
Have a question for us? Got any suggestions for future discussion topics or interview guests? Contact PGAP anytime on our contact page here.
Further links you may be interested in:
Independent Australia published an article co-written by Mark and Michael: "Working towards an asbestos-free future." A more extensive version can also be read on the PGAP blog. Our various asbestos misadventures were discussed in the season 4 premiere of PGAP.
There is an excellent article, published by Carbon8, showcasing FarmHand wines, another excellent regenerative winery. Written by Elena Burger Guimaraes. Currently available to read on Facebook.
ABC has interviewed Oranje Tractor on several occasions. Examples include here and here.
SPA (who supports PGAP) announced the winners of the 8 billion writers' competition here.
You can find out more about Mark Allen's other work with Town Planning Rebellion here.
You can find out more about Michael Bayliss at his website here.