Zero Input Agriculture with Shane Simonsen
March 21st, 2022
1 hr 2 mins 47 secs
Season 3
Tags
With the twin horsemen of climate change and diminishing fossil fuels impacting food security (did you know that 10 calories of fossil fuel are required per calorie of food?) it is evident that the future of industrial agriculture looks more than a little grim. Given that food is critical for survival, PGAP continues to explore the essential answers to the question: how do we radically change our approach to growing food in the years to come?
Dr. Shane Simonsen operates a 'Zero Input Agriculture' farm in the highlands of South-East Queensland. What does zero input mean and does it work? Shane shares with PGAP how a zero input system works, in addition to weaving his vast knowledge and unique insights into a very pithy conversation with PGAP host Michael Bayliss.
Shane regularly posts on his farm and his worldly observation on his website, Zero Input Agriculture, which we encourage you to explore. Shane has also been a guest on podcasts such as Abundant Edge.
Shane and I are mutual contacts of Michel Stasse and Doon Wyborn, both doing great things in permaculture and collapse awareness. Both have also been previous guests on PGAP. You can listen to Doon's interview here and Michel here.
Do you enjoy this episode? Then please Support PGAP. Subscribe here. Contact us here. Rate and review us on Apple Podcast.
Last episode I interviewed regenerative farming icon Charles Massy to promote the Fenner conference 'Making Australian Agriculture Sustainable.' The Fenner conference proved to be fantastic with its array of fantastic speakers and its juggling of the precariousness of Australia's agricultural predicaments while also offering many hopeful solutions. I certainly learnt a lot more about dung beetles! The conference was supported and sponsored by Sustainable Population Australia, who also support this podcast. Good on them!
These are a couple of online screenshots from the first day of the conference. I am sure higher quality photos, taken on ground, will be available soon!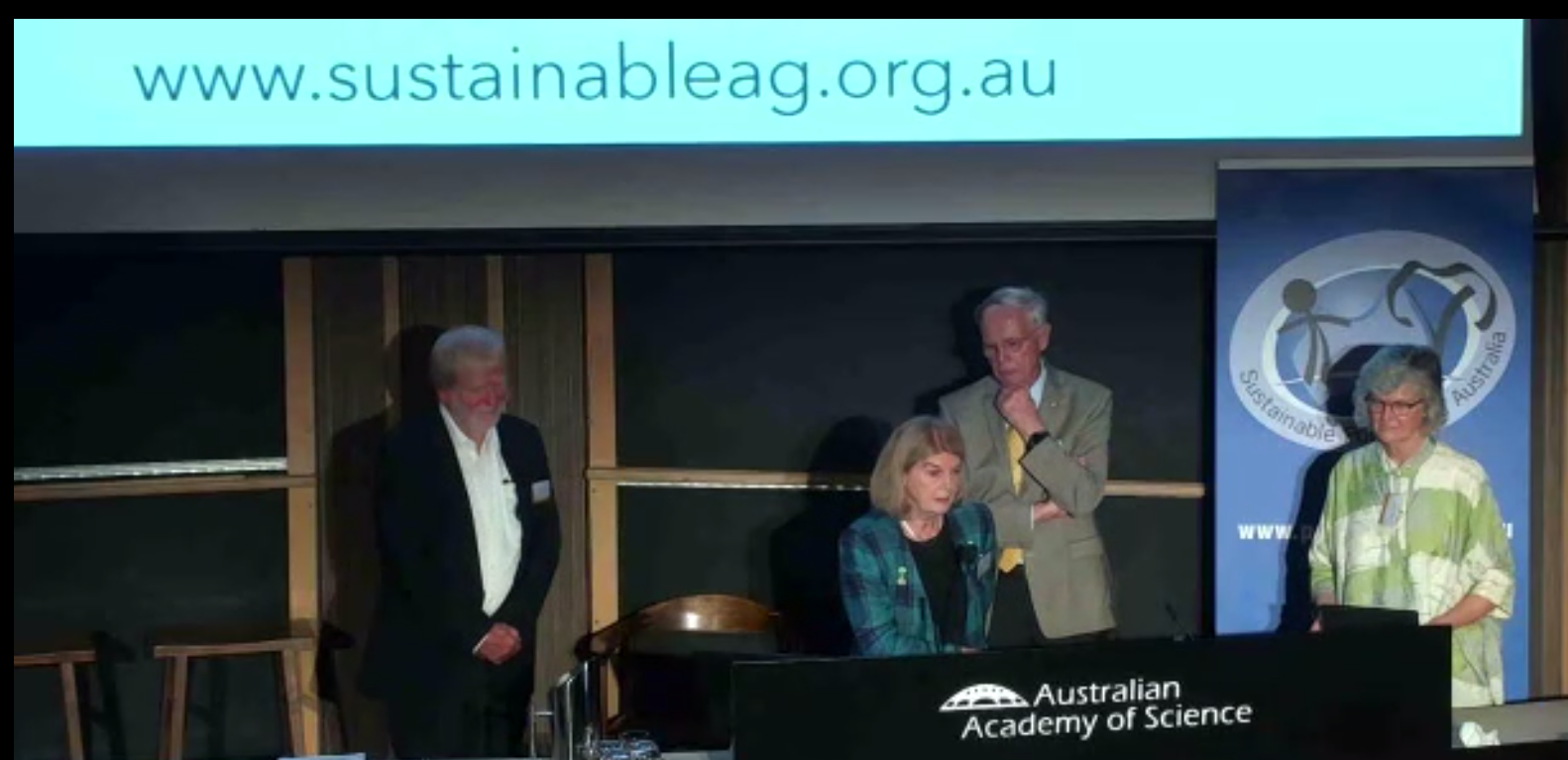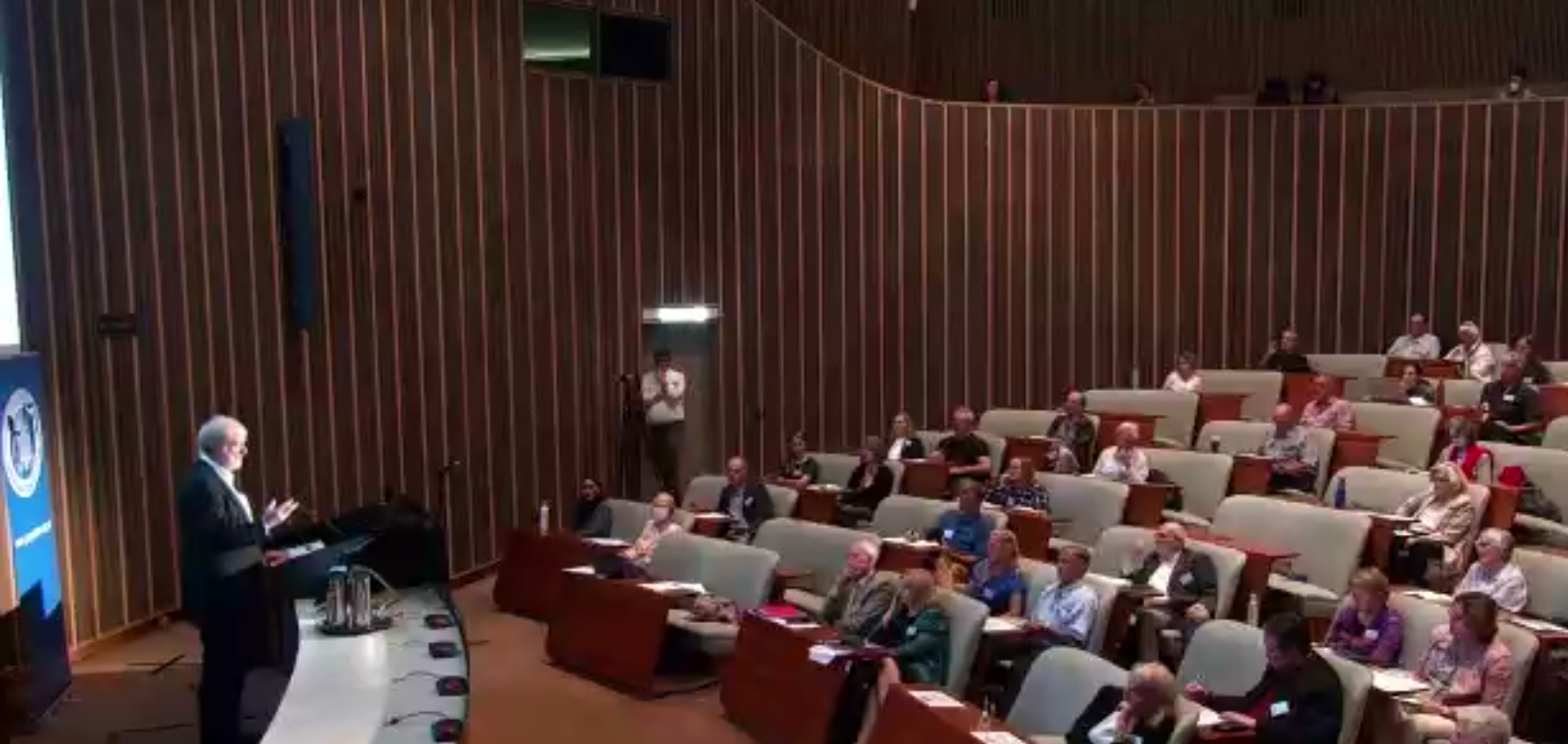 The song of choice for this episode is 'Safe Room', the first recorded single from my band 'Shock Octopus' back in 2011. Back then, songs about collapse were still seen as somewhat niche in the WA music scene (and in mainstream society more broadly). These days, collapse is so obviously a thing that even the Murdoch Press are talking about it! What can I say, I was there first. You can find out more about 'Safe Room' at the Shock Octopus Bandcamp page here (you can even support the artist and buy a copy – hint).
Would you like to find out more about PGAP's host, Michael Bayliss? You can find out more at my website here.
Disclaimer: All opinions from PGAP's guests are theirs alone, and does not necessarily reflect the opinions or position held by PGAP, Michael Bayliss, or Sustainable Population Australia. This includes all current and previous research, work, advocacy or opinions attributable to our interviewees.