Episode 12: Retrosuburbia with David Holmgren
November 20th, 2020
1 hr 12 mins 42 secs
Season 1
Tags
Are you keen on the idea of permaculture but find the idea of starting an acreage in the country a bit much? Do your cortisone levels go through the roof whenever you see productive farmland being torn down for more cookie cutter suburbia? Are you baulking at the thought of perfectly good houses on your street being pulled down for battleship grey pre-fab concrete apartments? Would you prefer that you could do more things for yourself and with others at home rather than having everything outsourced for you at a price from the not-so-free market? According to David Holmgren, co-founder of permaculture, 'Retrosuburbia' can make all of this and more, a possibility.
But what IS Retrosuburbia? Well, I suppose I could paraphrase it badly for you, or we could hear it straight from the co-founder of permaculture himself! Given that David Holmgren is a household name, especially in the environment movement, I am very honoured that he agreed to be interviewed for this podcast!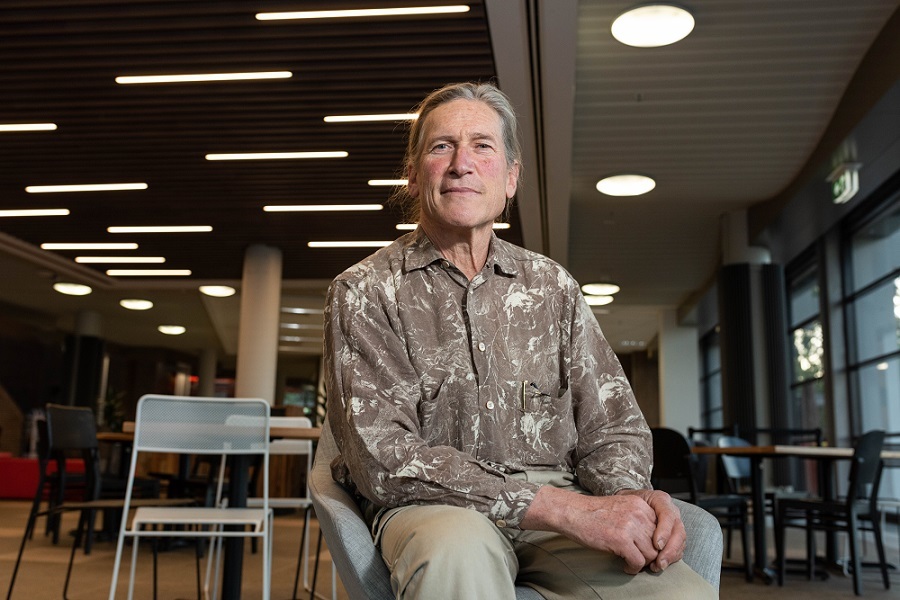 David Holmgren co-founded the Permaculture movement in the 1970's together with Bill Mollison. David has written many books on the subject and continues to write and speak on permaculture, and alternatives to the growth based society that we currently find ourselves living in. This includes solutions to the high-rise versus suburban sprawl dichotomy that is so dominant in current urban planning mentality. This approach is a central premise of the Retrosuburbia movement, a movement which has culminated in a large and colourful bestselling book. This book appears ubiquitously in the book collection of many environmental enthusiasts and rightfully so as it makes for essential reading!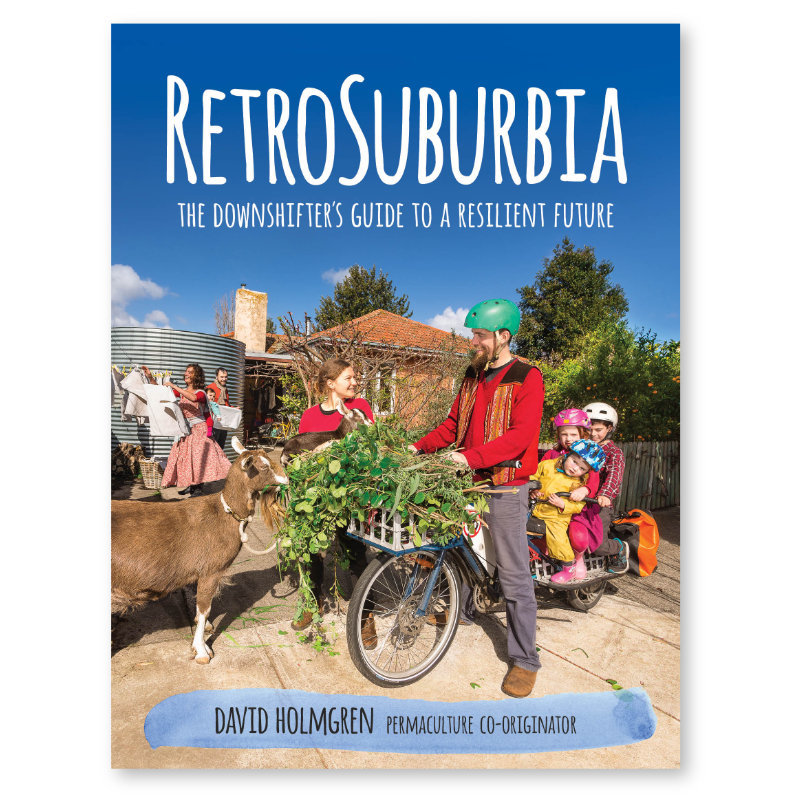 In addition to exploring Retrosuburbia, David discusses the current predicaments and shortcomings that are inherent in the current system, such as inefficiency, waste, and erosion of community, the pressure and displacement of renters – not to mention the environmental toll. David explores his vision of a post-growth world in which the Retrosuburbia and Permaculture movements play a fundamental role.
Following David Holmgren's interview I invite Mark Allen, the founder of Town Planning Rebellion and Holistic Activism to say a few words. Mark is a sustainable town planner and activist who is deeply committed to systemic change and how our towns and cities should adapt and evolve in a post-growth, post climate change world. Mark also encourages people to take a Holistic Activism approach to emotive topics such as population. His approach is to encourage nuanced discussion by looking for the common ground on those issues that underlie divisive topics such as, in the case of population, the need for systemic change, international mutual aid and the empowerment of women.
If you are keen on exploring some of the ideas in this episode in greater depth, we recommend heading to Melliodora publishing. It is a small specialist publisher dedicated to producing a limited range of books and other media by David Holmgren, co-originator of permaculture, and other authors. Their titles 'aim to support individuals in their personal permaculture journeys'.
The choice of song today is 'Grow A Garden' by 'Formidable Vegetable'. Formely known as 'Formidable Vegetable Sound System' their permaculture and system changed themed songs have been an inspiration and the soundtrack to many of our lives! If you ever get a chance to see them live, they are utterly mindblowing, in the meantime, you can listen and buy their music on Bandcamp.