Season 2 - Episode 1: Degrowth in Action with Artists as Family
February 1st, 2021
1 hr 9 mins 20 secs
Season 2
Tags
A new year – a new season of Post-Growth Australia Podcast (PGAP). What better way to open than with Meg Ulman and Patrick Jones from Artist as Family – two people who are living Degrowth day by day in the most visceral, practical, and inspiring way I have ever seen. Their dedication to living within their ethics, politics and the bio-capacity of their home in Daylesford is nothing short of phenomenal.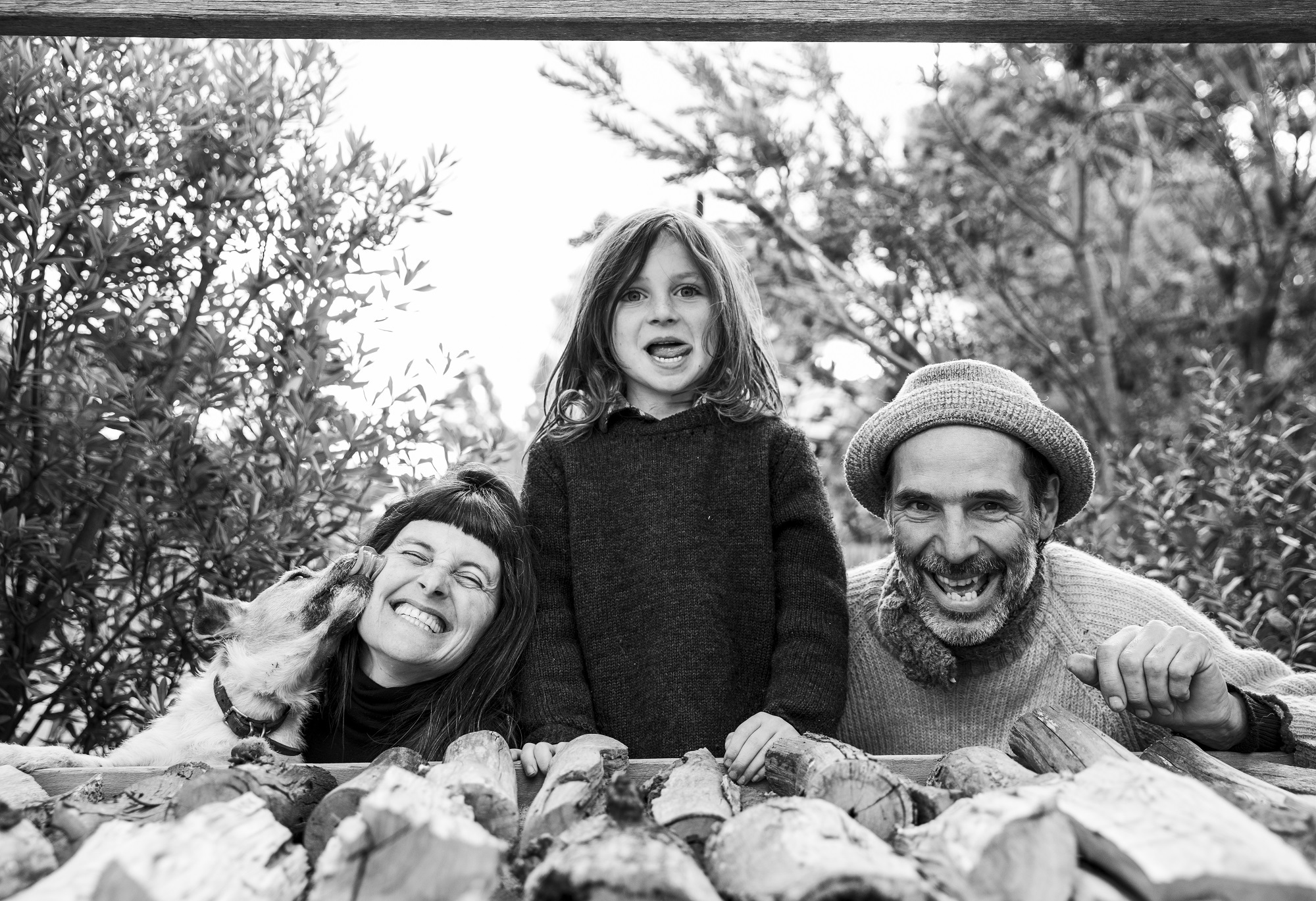 The interview begins with a tour of their quarter acre block that they share with their son Woody and their dog Zero. The usual modern day trappings of carports, flushable toilets, televisions and gas heating have been replaced by food forests, closed loop water and compost systems, rocket stoves and fermenting tables. Sounds like they have their priorities right! The interview was recorded late last year as lockdown was on the wane. Therefore the tiny houses and on site cottages where volunteers, WWOOFers and community builders often stay were absent of the usual hive of activity.
As the interview moved on, we explored the concepts of neo-peasantry, community sufficiency, and how, as artists as family, they have turned art-form in an everyday expression of being by reimagining a life that is less dependent on the industrialised systems inherent in the infinite growth based system.
I learnt so much during this interview and I was also beautifully challenged around my choices of veganism and being child-free as a response to the climate and ecological emergencies. They also shared their perspective on how modern growth based capitalism is closely interconnected with centuries of gender inequality – I particularly resonated with Patrick's comparison of 'toxic patriarchy' with a monoculture of runaway blackberries. It is not the blackberries that are the problem but rather the lack of balance.
We also compared travel notes. I have spent the last couple of months on post-lockdown freedom driving up and down the east coast in my LPG car, staying at airbnbs more often than I camped, and shopped at Woolies and Coles whenever I couldn't find a local fruit and veg shop. So I was humbled to hear of Meg and Patrick's cycle adventure to Cape York achieved on next to no money through free-camping and foraging. Just another example of their dedication to the planet.
Now I am sure you are dying to find out more about Meg, Patrick, Woody, Zero and the powerhouse that is 'Artist as Family' - so here are a few linky links:
Artist as Family blogpage
Artist as Family YouTube channel (hundred of videos here with advice on just about anything and everything)
My introduction to Patrick Jones when he delivered an online talk with Anitra Nelson (who I have previously interviewed)
They made a VIDEO for their song Water! It is a must see (plus you get to hear the whole song)
During the intro I referred to an article where the human made material world now outweighs the planet's biomass - if you're feeling like another cheerful bedtime read, look no further than here. P.S. we're running out of sand. What better way to deal with these frightening indicators than to keep building more shit. What could possibly go wrong........