Season 2 - Episode 3: Saving the Martuwarra-Fitzroy river with Professor Anne Poelina
March 6th, 2021
59 mins 26 secs
Season 2
Tags
Martuwarra, the Fitzroy River, is located in the Kimberley region of northern Western Australia – renowned and cherished for being one of the last of the world's isolated, vast and by global standards – relatively untouched by Western development. Of course, like all places that haven't yet been concreted over by a dominant culture that demands to grow infinitely on a finite planet, Martuwarra, the Fitzroy River, is under threat to be next on the chopping block. But not without a fight! PGAP talks to Professor Anne Poelina, Chair of the Martuwarra Fitzroy River Council and a Nyikina Warrwa Traditional Owner, is a custodian of her family's connection to Mardoowarra, at the lower end of the Fitzroy River. Through observation and practice of Indigenous 'First Law' - the first Australian law embodied the rules for living in coexistence with nature – Anne believes it is possible to transition from a culture of invasive development and exploitation to an entrepreneurial culture of care and custodianship.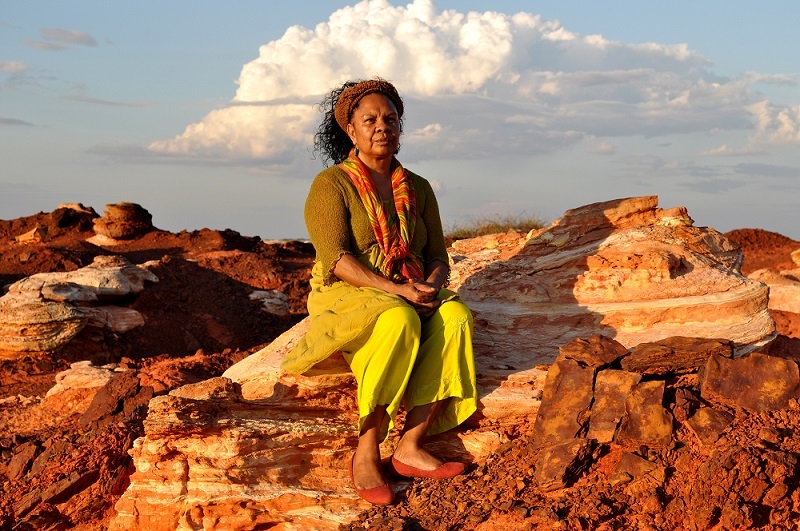 Thirteen years ago, our then Prime Minister Kevin Rudd said 'Sorry' on behalf of the nation to Australia's Indigenous people. Since then, you could be forgiven for thinking whether any of this apology has sunk in with the various mining, road construction and other 'business as usual' industries that continue to plunder sacred lands that were never ceded. In Western Australia, Rio-Tinto blasted the Juukan Gorge caves – 46 000 years of human cultural significance gone in an instant with the help of some explosives. As I was recording this episode, I learnt that Mining giant BHP have recklessly harmed a Banjima sacred site in the Pilbara region in the same state. And don't think this is a peculiarly Western Australia phenomena - I've just today passed Ararat in Victoria, near the sacred Djap Warrung birthing trees are under relentless threat by the state government to be removed in order to widen a road. This absurdity is straight out of the plot-line of a Douglas Adams novel.
In the eyes of the dominant neo-liberal culture, nothing is sacred from mining, fracking, road-widening, grazing, water theft – general exploitation. How could it be when Growth on a finite planet is the modus operandi and any other way of being or relating to the land is seen as anti-development, anti-progress, radical and dangerous? Hence – the ongoing and relentless displacement of First Nations people, culture and land, whether we are talking Brazil, West Papua, West China or, indeed, Western Australia.
I personally feel that the conversations around Post-Growth, Degrowth and even national population and migration policy are lacking First Nations' perspectives, both in public discourse and in the literature. However, if you scratch under the surface, I believe there are voices to be heard on these issues. A couple of years ago, I ran a seminar at the Sustainable Living Festival for Sustainable Population Australia with Richie Allen, director of 'Traditional Owners Aboriginal Corporation', titled "Population: Indigenous and Environmental Perspectives". Richie's mother Violet ran for the Sustainable Australia Party in the ACT state elections, and it was through SAP connections that Prof. Anne Poelina and I met. It is also interesting that Lowitja O'Donoghue was once a trustee with SPA.
And so, Prof. Poelina and I happen to be united in our position to population and migration policy. I am sure that there is no united 'First Nation' perspective on population policy and I could bet that opinions on this topic are as diverse as the 360 language groups that comprised the original custodians of this continent pre-colonization. Yet if we are to 'de-grow' and 'decolonise', then taking time to listen to Indigenous wisdom, including love, respect and connection to land and water, is absolutely crucial. During the interview, Anne shares with us some insight into Indigenous 'First Law' as a way out of the anthropocentric, growthist quagmire we find ourselves in; towards a future of sustainability, stewardship and reconnection with each other, the land, water and life.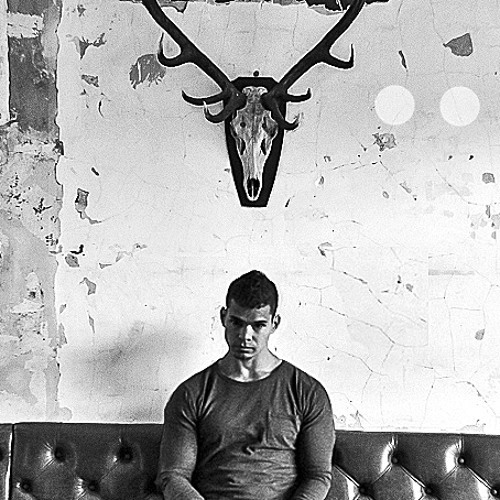 Following my interview with Anne, I play an excerpt of the musical tour-de-force which is "Yimardoowarra" from Nyikina Warrwa artist "Kalaji". Yimardoowarra means belonging to Martuwarra, the Fitzroy River - such a perfect soundtrack for this episode! You can listen to the entirety of the track on "Kalaji"s artist page here.
Want to find out more about Prof. Anne Poelina and the Martuwarra-Fitzroy River council? Anne has kindly provided some fantastic links below:
Martuwarra Fitzroy River Website: www.martuwarrafitzroy.org
Dr Anne Poelina "Wake Up The Snake! Collective wisdom brings nature back to balance | TEDxPerth https://www.youtube.com/watch?v=FZmflOQarnM
RiverOfLife, M., McDuffie, M., & Poelina, A., (2020). Martuwarra Country: A historical perspective (1838-present). Martuwarra Fitzroy River Council; Nulungu Research Institute, The University of Notre Dame Australia. https://www.doi.org/10.32613/nrp/2020.5
RiverOfLife, M., Poelina, A., Alexandra, J., & Samnakay, N. (2020). A Conservation and Management Plan for the National Heritage listed Fitzroy River Catchment Estate (No. 1). Martuwarra Fitzroy River Council, Nulungu Research Institute, The University of Notre Dame Australia. https://www.doi.org/10.32613/nrp/2020.4
Poelina A and McDuffie M (2015) Three Sisters, Women of High Degree. Madjulla Inc., Broome. Available at https://vimeo.com/147866161 - Password: Kimberley.
Poelina A and McDuffie M (2017) Mardoowarra's Right to Life, Madjulla Inc., Broome, WA, Australia available at https://vimeo.com/205996720 access password: Kimberley.
Post-Growth Australia Podcast is made possible with the support from Sustainable Population Australia