Exploring Christie Walk EcoHousing with Adelaide Chronicles and Town Planning Rebellion
September 28th, 2021
1 hr 3 mins 11 secs
Season 2
Tags
This special and unorthodox episode of PGAP was recorded on-site the Christie Walk ecological co-housing development in central Adelaide to speak to not one, but TWO very special guests. Sue Gilbey is a resident of Christie Walk, host of the Adelaide Chronicles podcast series, an environmental activist, and an advocate for social justice causes. She is the only Australian (so far) to receive the internationally acclaimed Bremen Peace Award. Mark Allen is the founder of Town Planning Rebellion and Holistic Activism. He is a former town planner and former co-host of the City Limits program on Melbourne's 3CR radio station. In this episode, Sue takes us on a virtual tour of Christie Walk as an example of sustainable inner city community development. Mark provides insight and clarity as to why places like Christie Walk are the exception and not the rule -and why we need to fight back at Australia's broken property and housing sector (and those who profit most from this status quo).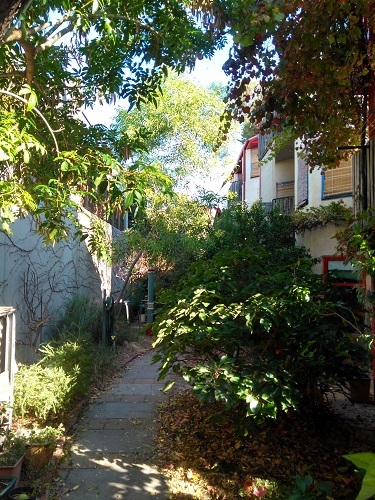 This is an interview in two parts. In part one of the interview, I caught up with Sue at Christie Walk to share her amazing life story, which includes a travelogue of rural Australia, Bangladesh and Cambodia. She shares her work campaigning for a sustainable and inclusive future for all people. Sue herself lives with an acquired disability, but this has not held her back from her tireless activism which includes hosting the incredible Adelaide Chronicles podcast.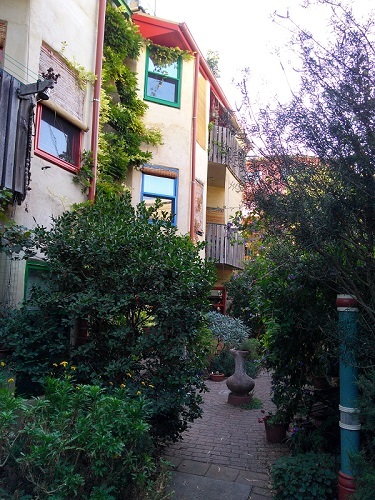 In Part 2, I met up again with Sue at Christie Walk and was delighted to be joined by Mark Allen from Town Planning Rebellion and Holistic Activism. Using Christie Walk as a central focus, the conversation then broadens into a discussion at to why alternative housing models are a critical part of the transition toward a post-growth world. Further, how the developer and investor infiltrated housing sector makes this crucial change so difficult. Mark Allen is a return guest to PGAP, having been a special guest in last year's Retrosuburbia episode with David Holmgren. Mark also provides the music for this episode, via the track 'Lost and Found Hours' from his music project 'Counting Backwards.'
This was the first time PGAP has attempted a three way interview on location and we were very fortunate to take advantage of Sue's amazing portable 360 degree recording device. Sue and I ebb in an out of swapping 'interviewer' and 'interviewee' roles but I think we just about pull it off in a post-modern way. It is not every day you get to describe the aims of your podcast on your own show but we live in fascinating times.
This episode was recorded with gratitude on unceded Kaurna land and PGAP pays respect to elders past, present and emerging.