Greenprints with Dr Michelle Maloney
August 23rd, 2022
44 mins 20 secs
Season 3
Tags
In this episode of Post-Growth Australia, we welcome back Dr Michelle Maloney, National Convenor of Australia Earth Law Alliance (AELA), to discuss the exciting new Greenprints initiative.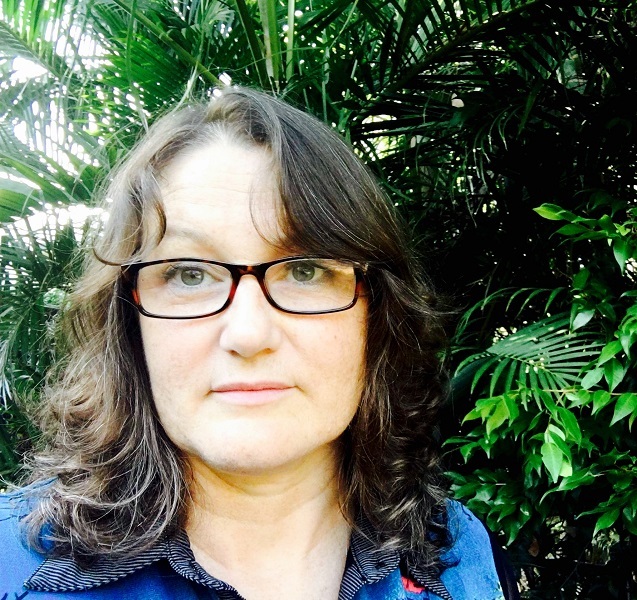 Quoting from the AELA Website, Greenprints "provides a practical, step-by-step approach to help people understand both the big picture and the small details, of how to transform our societies and thrive within our ecological limit". Greenprints "offers a process to help us find and use the very best sustainability & regenerative approaches, so we can redesign societies to thrive within our local, regional & global ecological limits."
This episode was recorded online during severe gale force winds in Albany and severe rainfall in Brisbane, which unfortunately impacted on the resulting sound quality. Unfortunately folks, climate change even impacts our podcast listening experience!
More information can be found on the Greenprints website here. An introductory video from Michelle on Greenprints can be watched on YouTube here.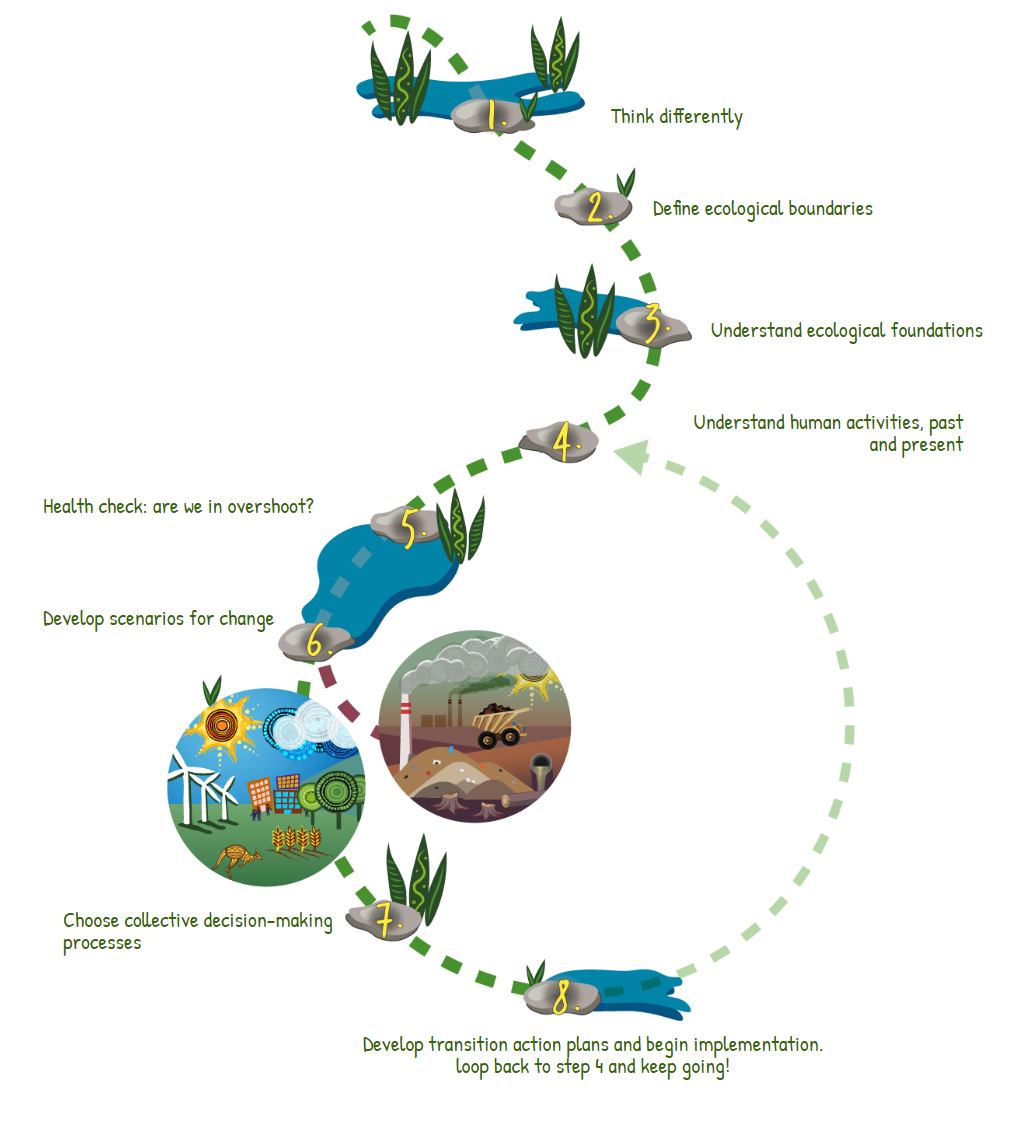 (A model of the greenprints steps reproduced here with courtesy from the Greenprints website)
Greenprints is a practical tool for community groups, workplaces and local government. If you or your community would benefit from Greenprints, please contact AELA, details on their website here.
The online seminar from Prof. Will Steffen, where I first heard about the Greenprints initiative, can be viewed on YouTube here: "Planetary Boundaries: 2022 Update with Professor Will Steffen - Greenprints Exchange Workshop Series." Steffen also presented at the March 2022 Fenner conference which I helped to organise with Sustainable Population Australia. A video of the presentation can also be viewed on YouTube: "Can we feed all the people and not destroy the Earth?"
Dr Michelle Maloney was previously interviewed by PGAP all the way back in Season 1. One of our more popular episodes, "Reimagining an Earth Centered Economy with Michelle Maloney" can be heard here.
You may also be interested in the second season PGAP episode: "Saving the Martuwarra-Fitzroy river with Professor Anne Poelina." Anne Poelina is a Nyikina Warrwa Traditional Owner who chairs the Martuwarra Fitzroy River Council and is working alongside AELA and the Greenprints initiative.
Did you enjoy this episode? You can support PGAP by sharing this and other episodes of PGAP with your friends, family and networks. Rate and review PGAP on Apple Podcast. We are grateful for any constructive feedback or ideas for future guests and episodes, contact us here.
More information regarding PGAP host Michael Bayliss can be found at my personal website here.
All opinions from PGAP guests, including their past or present legacies, are their own and do not necessarily reflect those of PGAP or Sustainable Population Australia, who support this podcast.