MMT for Activism with Gabrielle Bond
May 1st, 2023
52 mins 19 secs
Season 4
Tags
At PGAP, we are huge fans of Modern Monetary Theory (MMT). However, the question is often asked, how can an understanding of MMT, or a broader understanding of economics, help the cause when it comes to degrowth advocacy or environmental activism? For this episode, we warmly welcome Gabrielle Bond, CEO of Adelaide based Modern Money Lab and member of Extinction Rebellion, to tell us more about how MMT can inform our activism toward a better, more equitable, post-growth world.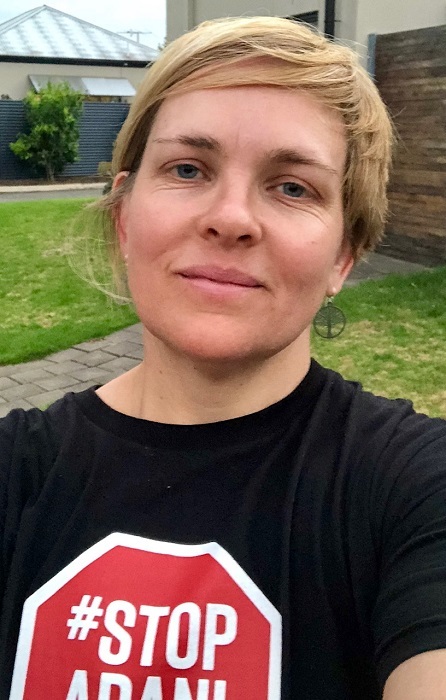 For further reading, Gabrielle recommends the short article from Jason Hickel: "DEGROWTH AND MMT: A THOUGHT EXPERIMENT." You can find out more about Modern Money Lab here. Gabrielle also recommends the YouTube Video: "A Message From the Future With Alexandria Ocasio-Cortez".
Modern Money Lab have just opened the first two subjects of the masters degree as stand alone subjects that anyone can take: 'Foundations of Real-World Economics' and 'Foundations of Modern Money, Institutions and Markets'. Find out more here.
PGAP has touched on MMT and ecological economics several times throughout our run. We recommend checking out the Season 3 episode "Ecological Economies and MMT with Steve Williams." You may be also interested in the Season 2 interview with Economic Reform Australia, who are also based in Adelaide and whose Patrons, Prof Stephanie Kelton and Prof Phil Lawn, are also actively involved with Modern Money Lab.
Our co-host, Mark Allen, first worked with Gabrielle through Sustainable Prosperity, where he delivered a zoom presentation on behalf of Town Planning Rebellion. The video of the presentation may be seen here.
In April 2023, PGAP enjoyed its highest ever monthly downloads to date, doubling its average monthly downloads. This is very encouraging considering the fact that PGAP covers critical issues that are widely ignored or suppressed by mainstream media and the mainstream political landscape. Let's work together to build on this momentum. Subscribe to PGAP and rate/review us on your favourite platform, such as Apple Podcasts. Share this and other episodes widely among your networks. Contact PGAP to give us feedback and your ideas for future episodes and guests.
Want to find out more about your PGAP co-hosts? You can find out more about Michael Bayliss at his website here. You can find out more about Mark Allen's other work at the Holistic Activism website.